Russia's submarine program: How big a threat?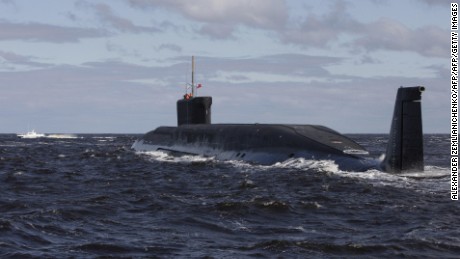 (CNN)Russia's submarine fleet, asleep after two decades without a mission or money to patrol the sea, is starting to show life again. This week came reports that Russian attack submarines are "prowling" the coastlines of Scotland, Scandinavia and the Mediterranean Sea in numbers not seen in years.
And while the rate of Russia's submarine force operations may have increased significantly, at least if one is to go by the statements of senior Russian naval officials, these figures are likely impressive only compared to the almost nonexistent levels of the early 2000s. Suggestions in the press that Russia's submarine force is operating at "Cold War levels" are exaggerations at best. That's impossible. This is a force coming out of a coma, posing traditional challenges to NATO in the Mediterranean and North Atlantic, but it is a dwarf compared with Soviet submarine operations during the Cold War.
Of course, given the reduced size of the U.S Navy, particularly in the European theater, and gaps in high-end capabilities among NATO allies, even this small force can pose a problem to track and hold at risk. Military officials are therefore right to be worried in the context of the current confrontation with Russia and unstable relationship.
Ultimately, Russia's submarine force is just one element in Moscow's overall restoration of the military as a useful instrument of national power. Whether or not it is able to sustain this level of operations remains very much in question.
Read more: http://www.cnn.com/2016/04/24/opinions/russian-submarines-kofman/index.html